... an Elf Assassin on Insane Difficulty.

* She cannot melee Trolls, period. She can however, backstab them to death with a poisoned weapon.

* Speed is very vital. Oil of Speed is a must until you get Boots of Speed. This is because you cannot Hide in Shadows, when there are visible enemies, so you have to run out of sight.

* Tuigan Bow is very good for an Assassin. It grants 3 attacks per round, and if you enhance it with your poison, it becomes really potent. Cute tactic, HiS, shoot the target and immediately run away. If you are fast enough, the target will not see you and not chase after you. Repeat this until target croaks and dies.

* When poisoned, target slows down, if enough poison is stacked on the target, the target is reduced to a shuddering dummy that cannot even walk.

* If you know there are hostile enemies in another room, you can Hide in Shadows before you enter the room. You will leave Shadows, but you will stay invisible for about 6 seconds( 1 round), giving you time to backstab one target, after which you can run out of the room and HiS again.

* Always HiS before leaving a district. This will help in case you get mugged. You will have 6 seconds to get out of their sight and HiS again. Now you can backstab one of them and make the fight easier. You can also use hit and run tactics with poisoned arrows/bolts/darts.

* You cannot backstab a Slime Mold, you also cannot backstab most Golems, but you can still lead them to a trapped( your traps) area.

* The Thief's stronghold is really cool, I can safely say that this is the most fun stronghold I ever had.

* Use Potions of Invisibility sparingly, they are not really that common in the beginning of the game. I only use them in emergencies.

* Potions can be your best friend. I use Potion of Defence, Potion of Power, Oil of Speed, etc... All pickpocketed of course( thanks to Potion of Master Thievery).

* Xp is like popcorn, thanks to locks and traps.

* Backstab is fun, unless you scored a Critical Miss.

* Trying to HiS in the afternoon is really hard, I have to find shadows to better my chances. On the same note, try not to HiS under a candle/lamp.

Hmmmm... that is all I can think of now.
__________________
Click On The Image For BG2 Information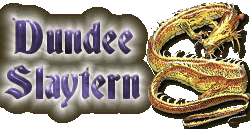 Land of the Psycho-moe