Hey all you new members lurking out there!
WELCOME, WELCOME, WELCOME to Ironworks!
Please check in here with a hello here and then wander over to General Discussions to introduce yourselves. You'll find a few posts there for Welcomes and Hello's from you. Hop right in or start your own hello!
May all your adventuring be spectacular!
Cloudbringer
Official Welcome Wagon of the Ironworks Forums
------------------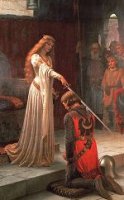 Raindancer of the Laughing Hyenas Clan
Storm-Queen
StormCloud of the Black Knight: Heart Mind Soul Forever
"To sleep, perchance to dream..."