Very Mad Bird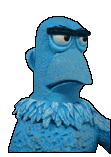 Join Date: January 7, 2001
Location: Breukelen (over the river from New Amsterdam)
Age: 47
Posts: 9,226

Will Batman vs Superman & Captain America 'Civil War' be the same movie?
---
http://www.forbes.com/sites/scottmen...he-same-movie/
Quote:
Batman v Superman: Dawn of Justice and Captain America: Civil War will be two of the bigger, if not the outright biggest, box office smashes of 2016. But to what extent can they avoid coming off like the Olympus Has Fallen/White House Down of superhero team-up/versus sequels?

If you were in a movie theater to see a somewhat or explicitly adult movie in late September/early October of 1992, there is a good chance you saw the preview for an action film about terrorists seizing a Navy ship only to be thwarted by the one guy they didn't count on, namely Steven Seagal's disgraced Navy Seal turned cook. There is a good chance that said trailer was followed by or even preceded by another action film, this one involving terrorists who take over an airplane only to be thwarted by the one guy they didn't count on, namely Wesley Snipes as a traumatized airplane security specialist looking for redemption. As far as "Die Hard on a" movies went, they both looked pretty good. Under Siege and Passenger 57 were both solid hits, but there was a weird amusement in how similar they looked and how they were released within a month of each other. So now Batman v Superman: Dawn of Justice is slotted for March 25th, 2016 from Warner Bros. /Time Warner TWX -0.37% Inc. and Captain America: Civil War is slotted for May 6th, 2016 from Walt Disney DIS +0.78% and Marvel. While relative box office glory is all-but-guaranteed, one fun challenge will be fighting off the presumption that they are basically variations on the exact same film.

Now obviously the two films will be different in terms of specific characters and presumably distinct tone and hopefully specific plot beats. But both films began as a sequel in a stand-alone franchise but morphed into a glorified ensemble superhero picture. Both will feature their titular heroes as the stars with supporting roles and glorified cameos from other members of their respective universes. Both will feature two iconic heroes doing battle with each other over ideologies of heroism and/or fears over uncontrolled power and self-authority when wielding that power. Both will likely feature the heroes coming to verbal and physical blows over an actual conflict along with possibly a grand misunderstanding before having to put aside their differences to fight off the newly revealed or hiding in the shadows big bad who is the real threat and the genuine menace. Both will feature distrustful government agents who fear unchecked superheroism and aren't necessarily sure that having costumed heroes doling out so-called justice is what's best for a civilized society.


And both will likely end on a note of mixed progress, with the battle won but the overall conflict not resolved, and ongoing disagreement or distrust setting the stage for whatever comes next and the new status quo established for everything going forward. That's because both films are glorified backdoor pilots for the next big phase of the interconnected universe for the respective comic book worlds. Dawn of Justice is basically a pilot episode of an ongoing DC Comics Cinematic Universe while Civil War is the season premiere for the third and "final" stage of the current ongoing story which began in Iron Man and will "end" in Avengers: Infinity War II. Without necessarily accusing the two films (neither of which I have seen) of basically being glorified cinematic twins, it will be frankly fascinating to see how similar, and yes how different, the two "Your favorite superheroes kick each other's butts over a moral disagreement before uniting to fight something awful in the third act" comic book sequels will be when May 6th, 2016 rolls around. But the fact remains that the two big superhero movies of 2016, and arguably the current frontrunners for being the year's box office champions (Fantastic Beasts and Where to Find Them is the wild card along with arguably Finding Dory, X-Men: Apocalypse, and ID4 2), may end up looking like two distinct variations of the same Mad Libs prompt.


Both Warner Bros. /DC Comics and Disney/Marvel chose their respective films for different reasons. I would argue Dawn of Justice came from a place of insecurity over Man of Steel's good-but-not-great box office and muted reception, while Civil War came from a place of confidence in the popularity of the specific comic arc and/or the unexpected signing of Robert Downey Jr. Both will offer distinctly different marketing hooks, which is to their advantage. Dawn of Justice will be sold as "Come see Batman and Superman onscreen together for the first time… and watch them fight each other!" Civil War will be "Come see Captain America and Iron Man in direct conflict for the first time!" Dawn of Justice will offer "heroes you've never seen onscreen before!" while Civil War will offer "the heroes you've seen several times but as you've never seen them before!" In this sense, Dawn of Justice has the advantage in going first, so if there are strident similarities it will be Civil War that bears the brunt of the "Wait, I just saw this movie!" criticisms.

Considering how often film pundits are willing to compare one vaguely similar movie to another ("Bridesmaids is totally like The Hangover!", "The Adjustment Bureau is totally a riff on Inception!", "That girls fighting each other with knives scene in The Mummy Returns totally ripped off Crouching Tiger Hidden Dragon!", etc.), it's not hard to see a situation where the second "heroes on opposite sides" comic book superhero sequel gets accused of being too similar to the first. That the press is just itching to give Marvel a hard time of late, see the "superhero fatigue" narrative over Avengers: Age of Ultron's mere $449m domestic and $1.3b worldwide total, is worrying although I imagine there is just as much of a contingent that wants to chart the fiery demise of Warner Bros.' DC plans as well.

Obviously none of this may matter in the broad sense if everyone goes to see Batman and Superman on screen for the first time and then shows up a month later to thrill to the next big Marvel movie regardless of what it's about. There is a history of "two movies about the same thing" being released relatively close with mutual success. Antz and A Bug's Life were both solid hits on their own terms while Deep Impact and Armageddon both reached the upper levels of reasonable expectations in the the fall of and summer of 1998 respectively. But considering the (comparative) rush of superhero movies dropping over the next few years, with Fox making more of an effort than usual (three titles in 2016, two in 2017) alongside what is about to be an arms race between Warner Bros. and Disney, the last thing the sub-genre needs is ammunition for even general audiences to make the case that the movies are "all the same."

That's bollocks, of course, as X-Men: Days of Future Past as much in common with Batman Begins as Million Dollar Baby has with Raging Bull. But over the long haul, it might not be a good thing for the sub-genre if the two biggest offerings in a given year do end up being variations, or even end up being viewed as variations, on the same film. Again, some of this is speculation based on my offhand amusement at the relative similarities found in the two official synopses that were released a few weeks ago for the dueling superhero sequels. The hope is that Batman v Superman: Dawn of Justice and Captain America: Civil War will use the barest of similar skeletal outlines to tell wholly different stories that are about entirely different themes and ideas beyond the standard "Unchecked power is dangerous no matter who wields it." and/or "Gee, look at the post-9/11 security state."

Nonetheless, there is a certain amusement, especially as these films were at one point open on the same day, in the fact that DC and Marvel have not only both made big "X vs. Y: Setting Up Everything That Follows" superhero sequels not just in the same year but within six weeks of each other. The challenge for Marvel and Warner Bros., a challenge I believe they can meet, will be not just in marketing their dueling films to appeal to the audiences they need for opening weekend but in making the films look as explicitly different as possible so as to avoid (perhaps already inevitable) accusations that they are two versions of the same movie. Batman v Superman: Dawn of Justice comes out March 25th, 2016 while Captain America: Civil War will be released on May 6th, 2016. The first stars Ben Affleck, Henry Cavill, Gal Gadot, Jason Momoa, Ezra Miller, and Ray Risher. The latter stars Chris Evans, Robert Downey Jr, Scarlett Johansson, Anthony Mackie, Paul Rudd, Ray Fisher, and Jeremy Renner. As always, we'll see if they are the same, but different, and if there was in-fact one thing they didn't count on! And I can't wait to watch the trailers back to back in an IMAX theater.
__________________
http://www.hughwilson.com